"SDGs and Innovation" lecture series at Sophia University Professional Studies [Apr-Jul 2022]
From April to July 2022, SHIP gave six lectures to business persons, titled "SDGs and Innovation – Ways for Japanese companies to achievement of the SDGs through innovation" at Sophia University Professional Studies.
This lecture course was attended by 20 businesspersons from a diverse range of companies, including food manufacturers, transportation, financial institutions, trading companies, mass media, and consulting firms. In the course, Japan Innovation Network (JIN) gave lectures on how to initiate innovations addressing to the achievement of the SDGs and case studies of collaboration between the United Nations Development Programme (UNDP) and Japanese companies. UNDP Representation Office in Japan gave a lecture on the "SDG Impact Standards" for integrating the SDG into corporate decision-making. In addition, representatives from Kokubu Group was invited as a guest speaker to talk about how Kokubu strategically integrated the SDGs into their business strategies.
In the last two sessions of the course, each group of 6-7 participants picked up a specific issue related to the SDG 12 target 3: "By 2030, halve per capita global food waste at the retail and consumer levels and reduce food losses along production and supply chains, including post-harvest losses," and came up with ideas how to innovate in the value chain to solve the issue.
Participants who completed the course commented, "The concept of the SDGs changed the way I thought about them. I learned that to be an innovative company, it is necessary to have a clear vision and objectives based on that vision," "It was a revelation that not only is it possible, but is the essence of the SDGs, to be compensated for the value created by innovation, which overturned my previous understanding of the SDGs," and "The biggest lesson I learned was that activities by private sector to achieve the SDGs should not charity or donations, but can (rather must) generate profit as a business."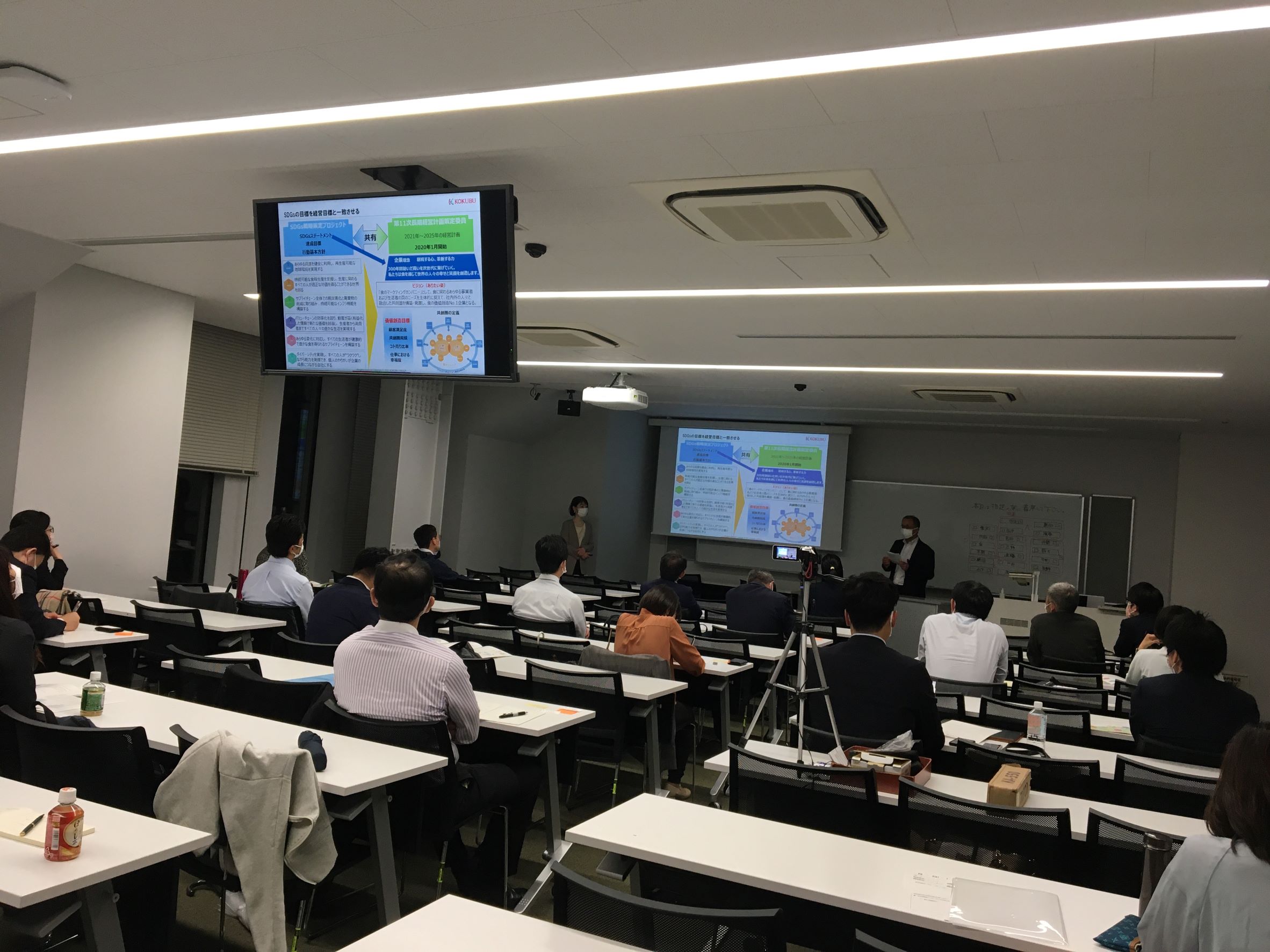 Lecture by Kokubu Group representatives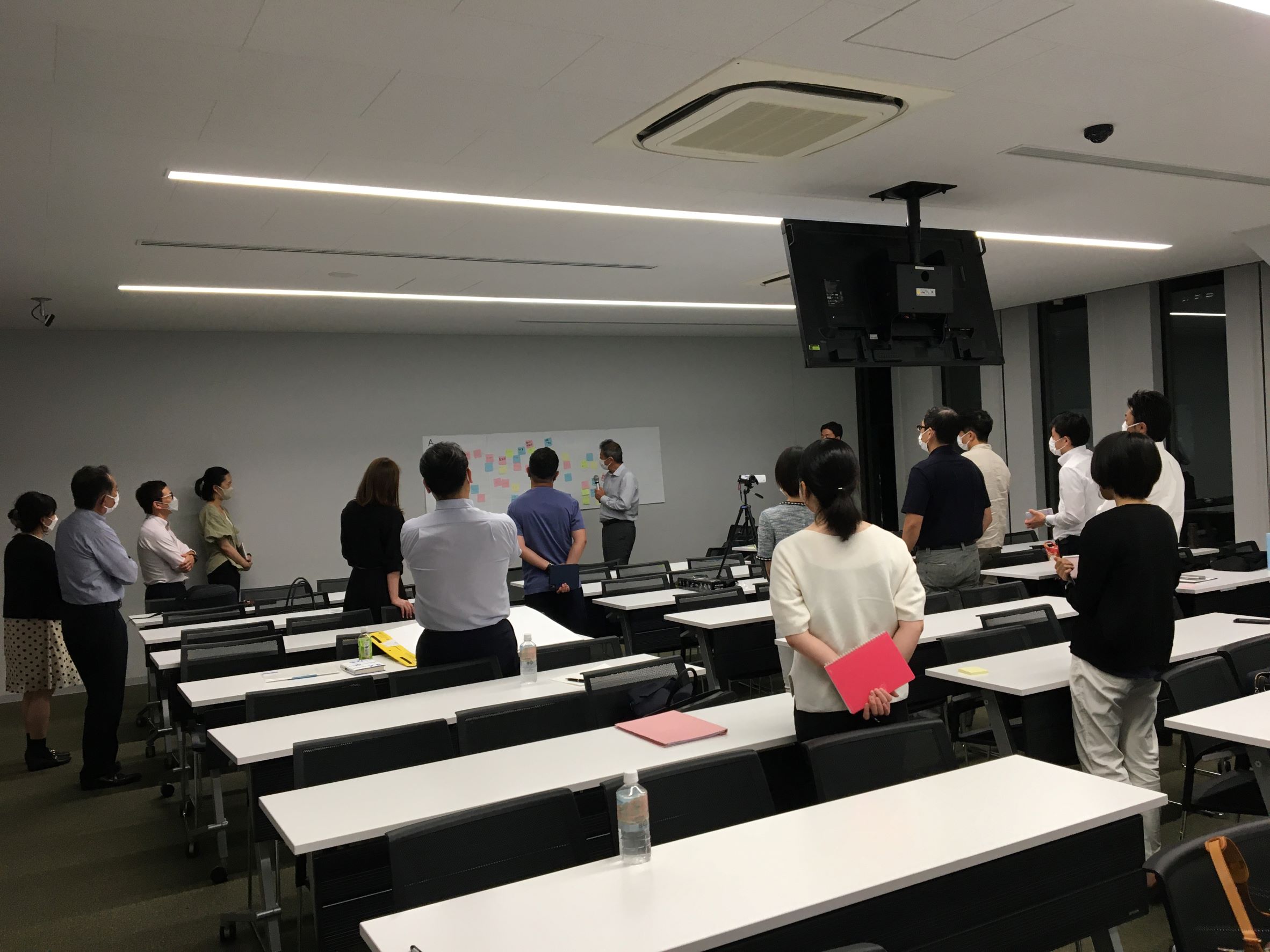 Presentation at a workshop